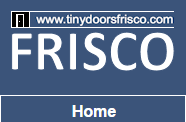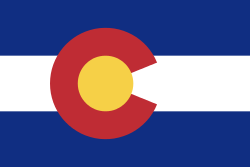 ABOUT TINY DOORS FRISCO

---


TV8 Summit
[View Video]

Summit Daily News
[View Article] Jan 23, 2016. Check out the Summit Daily News article written by Spike! "Before the start of the spring season there will be more than a half dozen Tiny Doors on Main Street and other areas of Frisco. This will provide a scavenger hunt experience for people to enjoy."

HAND PICKED LOCAL ARTICLES

---


Summit Daily
[View Article] Mar 21, 2016. Vail to Aspen ski highway on the 10th Mountain Division Hut System: The state's first true backcountry ski hut is thought to have been created at the end of the decade when a group of friends, headed by Billie Tagert, fixed up an old miner's cabin at the head of Castle Creek, near Aspen. As a result, winter camping in the Colorado backcountry became an option, rather than a necessity, and scores of huts have been built throughout the state since.

Copper Mountain
[View Article] Mar 20, 2016. Copper Conference Center was just voted Best Meeting/Event Venue outside of the Denver Metro by Colorado Meetings + Events Magazine!

Summit Daily
[View Article] Mar 19, 2016. Engine No. 9 returns to Breckenridge after 73 years: Engine No. 9 pulled the last train out of Breckenridge in 1937, after which the so-called High Line narrow-gauge railroad was shut down. The tracks were eventually ripped up to make way, in the 1950s, for Boreas Pass Road which, today, enables automobiles to travel on the railroad's old roadbed.

High Fives Foundation
[View Article] Mar 16, 2016. Retro Shred-A-Thon At Copper Mountain: "Shred-A-Thon events have been a staple of the fundraising efforts the High Fives Foundation puts on across both the East and West Coasts, and we couldn't be more excited to bring the inaugural Colorado stop to Copper Mountain," said Jay Badgley, CEO of Phunkshun Wear masks.

Denver Post
[View Article] Mar 14, 2016. Kailyn Forsberg wins Sportswomen of Colorado Spirit Award: crash during a practice run last April at a national freeskiing championships at Copper Mountain paralyzed her from the chest down. Her ongoing battle to recover, which included getting back on the slopes last month, now makes her an inspiration...

Copper Mountain Resort
[View Article] Mar 13, 2016. Kids Ski Free: free skiing or riding for children ages 6 - 12 for the 2016/17 season with the purchase of an adult (ages 18+) season pass. Families can enjoy the benefits of Copper Mountain together as there are no blackout dates and both passes offer additional perks including discounted friends and family lift tickets, food and beverage discounts and more.

Colorado Ski Country USA
[View Article] Mar 13, 2016. The Dogs of Colorado Ski Country: With Casey Day at Copper Mountain Resort. Did you know? Several ski resorts in Colorado Ski Country employ highly trained dogs to assist in ski patrol operations. While it's exceptionally rare for avalanches to occur at ski areas, these pups are very well prepared ...

Roots Rated
[View Article] Mar 3, 2016. Snowkiting on Lake Dillon: It's one of the few places in Colorado suitable for learning (set against a stunning backdrop, to boot). Whether you're new to the sport, or want to transfer your water experience to snow, here's what you need to know about snowkiting on Lake Dillon.

Denver Post
[View Article] Feb 27, 2016. Heroes in the Colorado mountains: Todd and the team quickly identified that sudden cardiac arrest (SCA) had caused me to collapse. CPR began immediately while other members of the ski patrol were alerted and deployed like fighter planes on high alert. Back at the ski patrol headquarters ...

Summit Daily News
[View Article] Feb 27, 2016. Identifying the tracks in Tenmile Canyon and Frisco: Are those railroad tracks above the highway in Tenmile Canyon? That's a good guess. There were two railroads that serviced this area, but what you are actually looking at is the beginning of the Buffalo Placer Flume, according to Charlotte Clark's book, "The Mines of Frisco."

Molly Brown House Museum
[View Article] Feb 25, 2016. The Leadville Years: In 1879, the town boasted 120 saloons, 59 boarding houses, 3 daily newspapers, and 36 brothels. Churches and civic clubs were also built, and there was also a library. Margaret Tobin arrived in Leadville in the spring 1886 at the age of 18 years old. She moved to Colorado from Hannibal, Missouri, in hopes of finding a good job to support her family and to make a new life for herself.

Heidi Town
[View Article] Feb 23, 2016. A winter weekend at Copper Mountain, just a short drive away: This past weekend, we were back at Copper Mountain for Copper Uncorked, an annual, slopeside festival of wine and wings. This festival is an aprčs ski event with a twist. Eight area restaurants compete in an all out war for your "best wing" vote. The wine flowed, the wings were incredible and the band, New Orleans Suspects kept the crowd dancing. I can honestly say that this was probably the best slopeside festival (both in value and presentation) that I've attended. A really good reason to book a ski trip in Copper on the third weekend in February.

Parenting.com
[View Article] Feb 23, 2016. How to Enjoy a Family Ski Resort without Skiing: Woodward's action sports training facility at Colorado's Copper Mountain is now enrolling 1- and 2-year-olds for balance and coordination programs. Older kids can practice tricks on their Skatelite jumps into foam pits, trampolines, tumble tracks, spring floors, skate bowls, and mini ramps.

Summit Daily News
[View Article] Feb 20, 2016. Annual Summit County 50+ Winter Games 2016 comes to Frisco Feb. 22-23: What: The 36th edition of a two-day winter sports competition and fundraiser made just for seniors, with divisions for athletes from 50 to 90-plus years old When: Monday and Tuesday, Feb. 22-23 beginning at 9 a.m. daily Where: Keystone Resort and Frisco Nordic Center Cost: $25 per entry, $15 for dinner Registration for all events is open from 4-8 p.m. at the Summit County Senior and Community Center in Frisco. Tickets to the opening night dinner at 4 p.m. are still available. Proceeds from 50+ Games activities go to senior programs across Summit County. For more info, see www.summitwintergames.com.

Summit Daily News
[View Article] Feb 17, 2016. New after-school center for teens opens in Frisco County Commons: The Summit County Teen Center, located on the lower level of the County Commons building in Frisco at 0037 Peak One Drive, is the community's first public drop-in facility for area students after replacing prior tenant, the County Motor Vehicle Office. The site serves youth in sixth through 12th grades and offers free activities — it boasts a shelved wall with an expansive collection of board games and art supplies — and healthy snacks.

Post Star from Glens Falls, NY
[View Article] Feb 17, 2016. Colorado trip provides fresh powder, great laps: The day ended with beers and wings at a local pub, also chosen by our guide. We met some of his friends and learned some Colorado ski bum lingo (they do "laps" not runs on the hill, for instance). As you read this, I'm likely skiing at Copper Mountain and I'm probably smiling a really wide smile, thankful for the opportunity and psyched to be with good friends doing what we love to do.